New

Revolution

in

Fat

Loss

&

Muscle

Toning
Rated 4.8 of 5 | 10,000+ Reviews
iCRYO gives you the potential to achieve your beauty goals regardless of what they are. Break down all your barriers and start maximizing your results with EmSculpt Neo.

Available at participating locations
Click the body icons to see incredible Before and After results.
Get 2 therapies in 1 treatment
Reduce

Fat.

Build

Muscle.
The EmSculpt Neo is the first FDA-approved, non-invasive device designed to eliminate fat cells while also building muscle by combining radio frequency heating & high-intensity focused electromagnetic (HIFEM) technology in a single 30-minute treatment session.
Non-invasive Body Sculpting & Skincare
Ready to look and feel better in your first few treatments? Powered by the FDA-approved EmSculpt Neo, your local iCRYO has the tech and the staff to help you melt away the fat and even build muscle — all without surgery or pills.

The best part? iCRYO's financing options through Cherry make this industry-leading service affordable for everyone.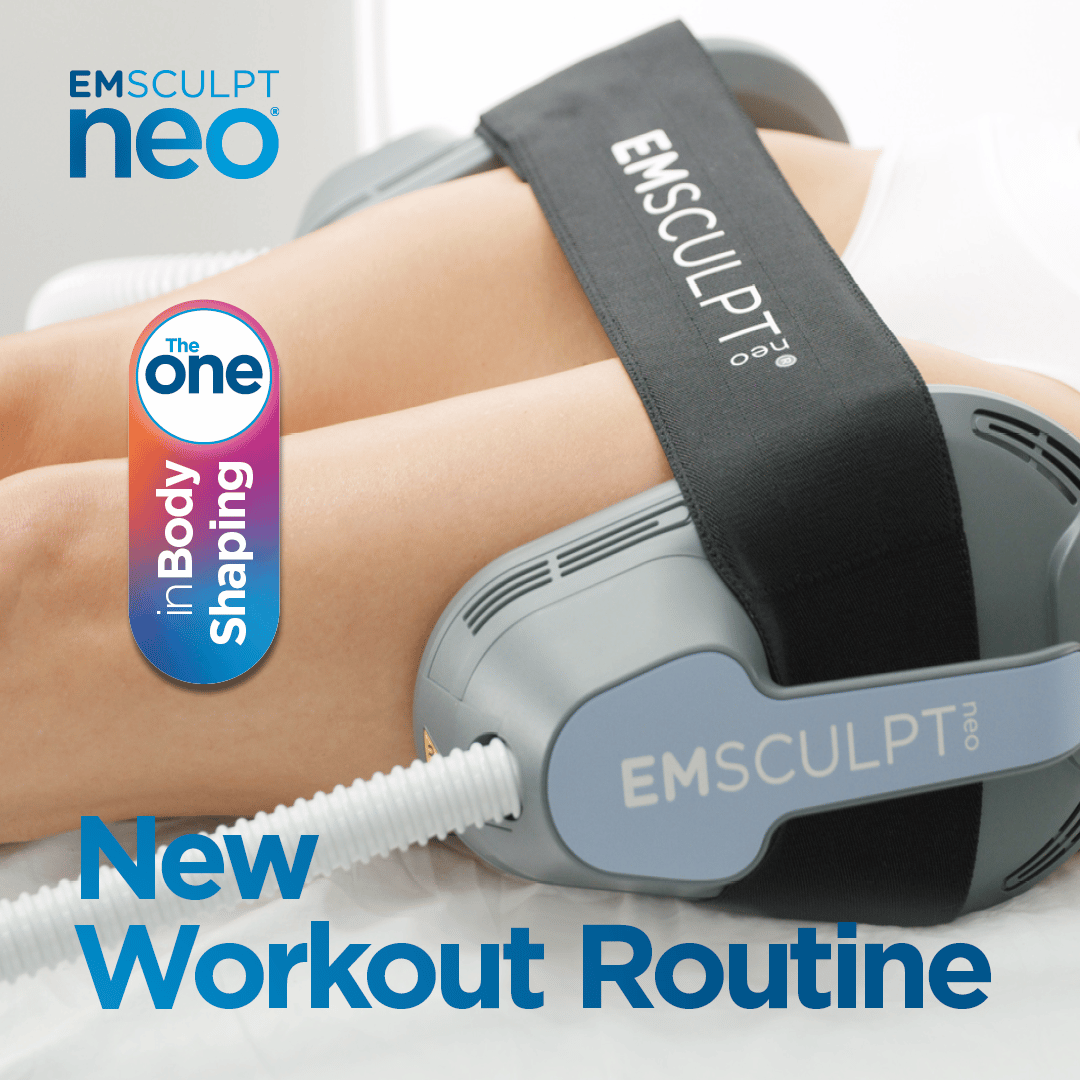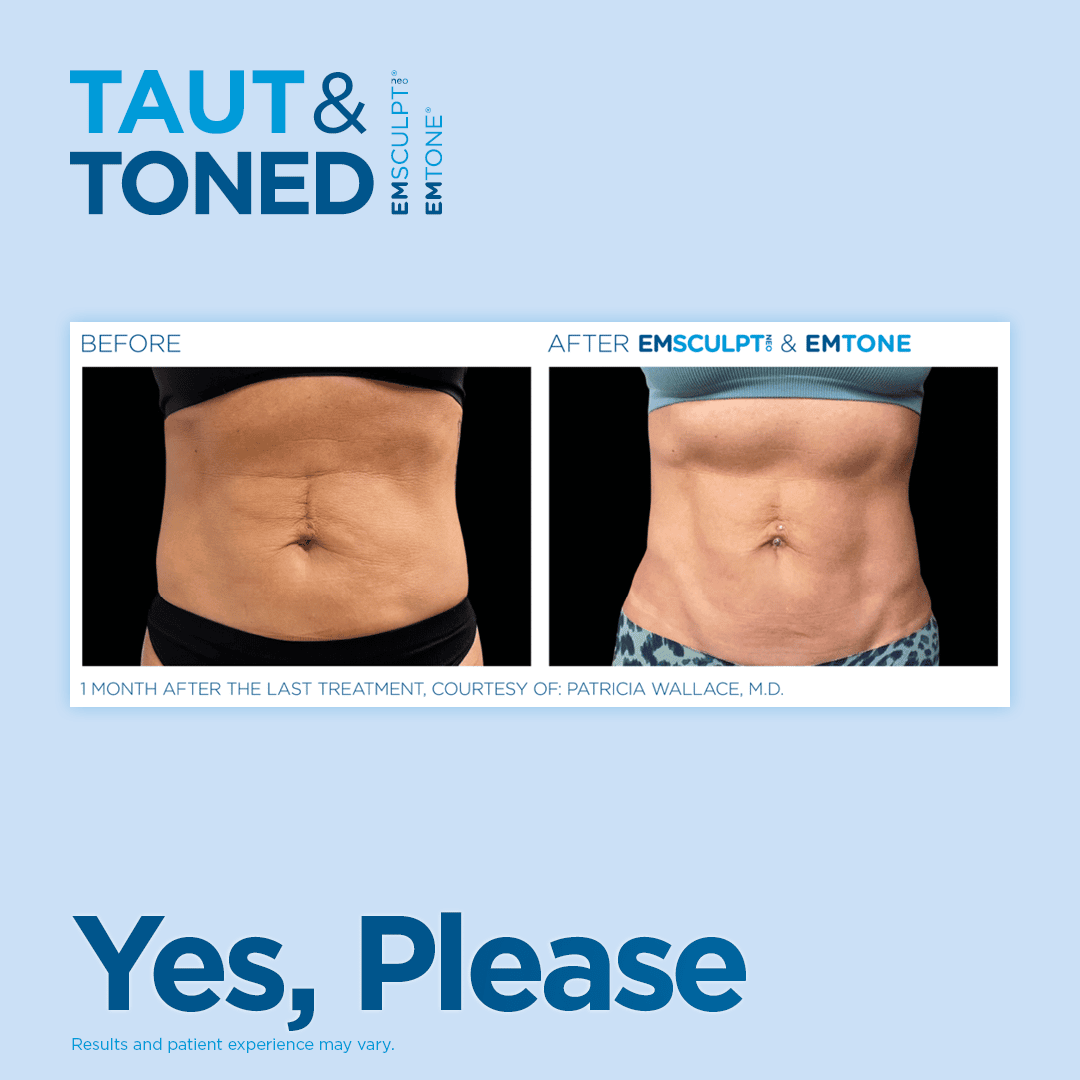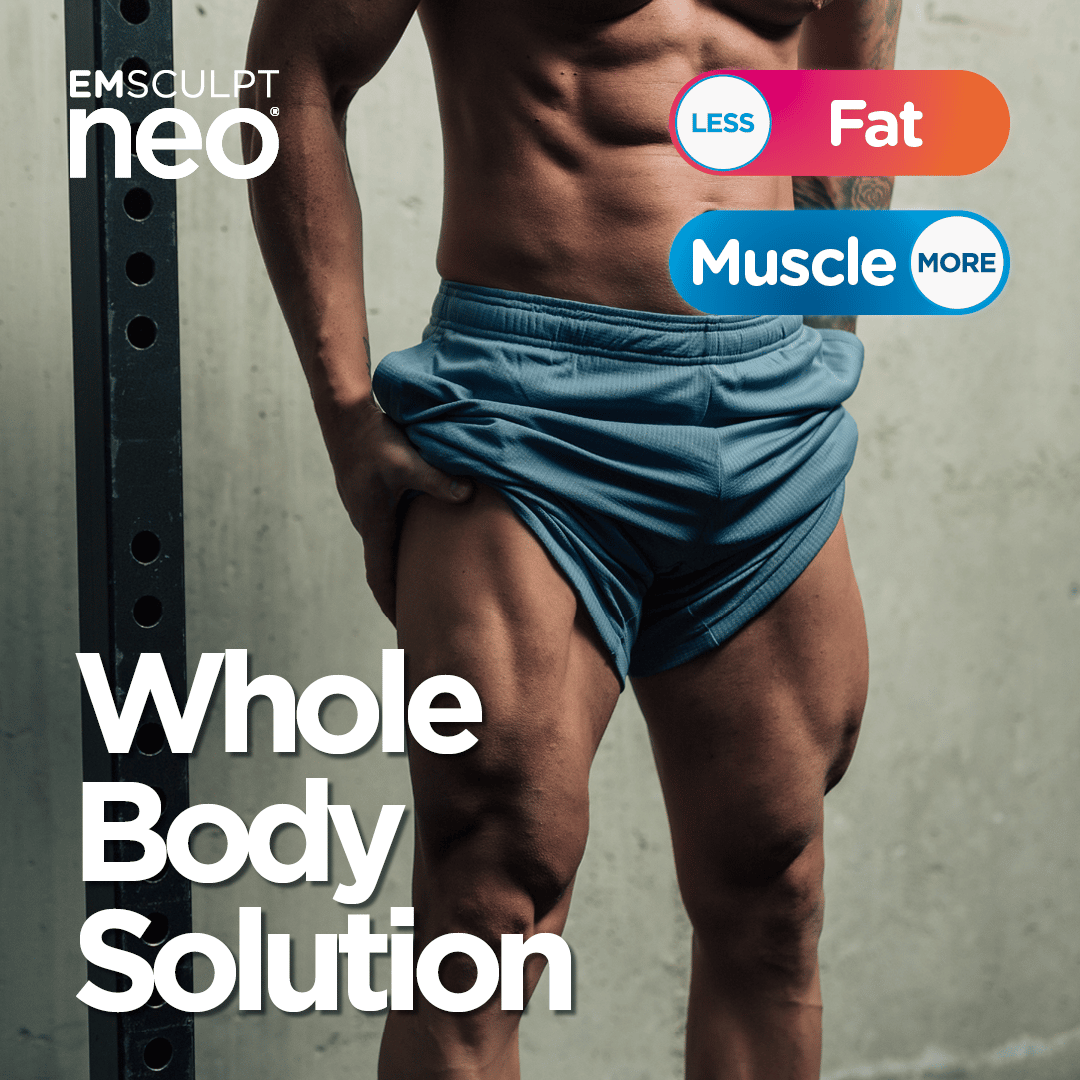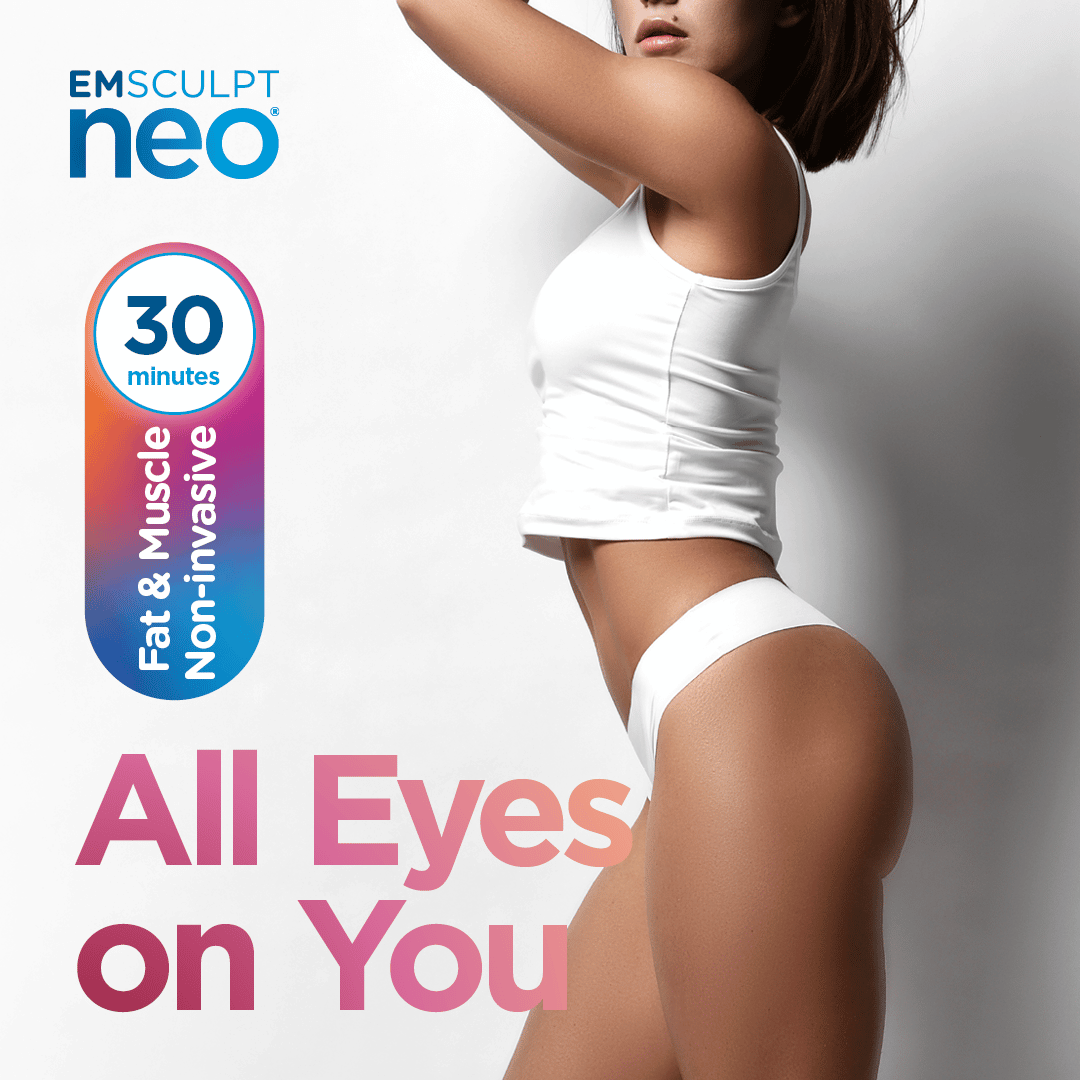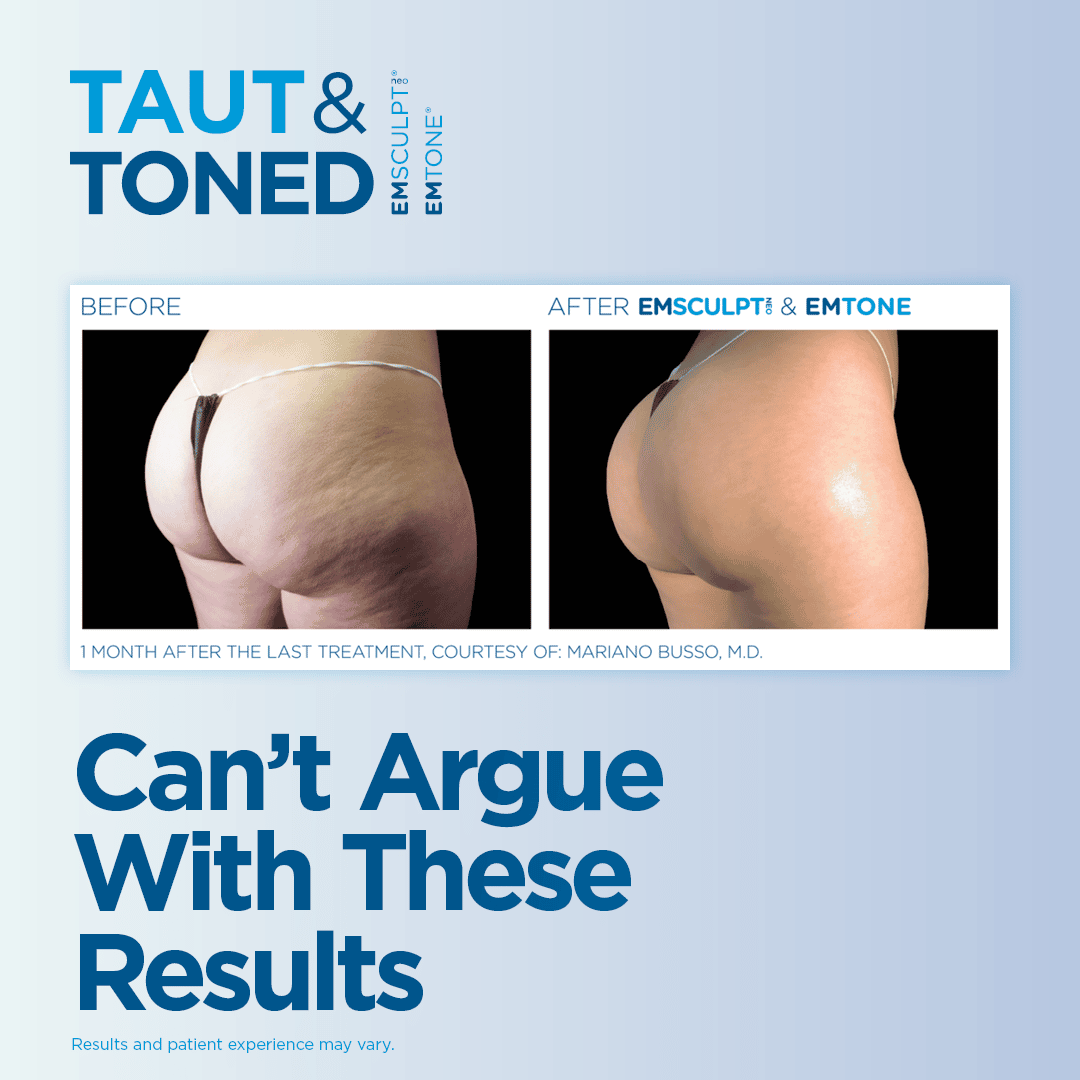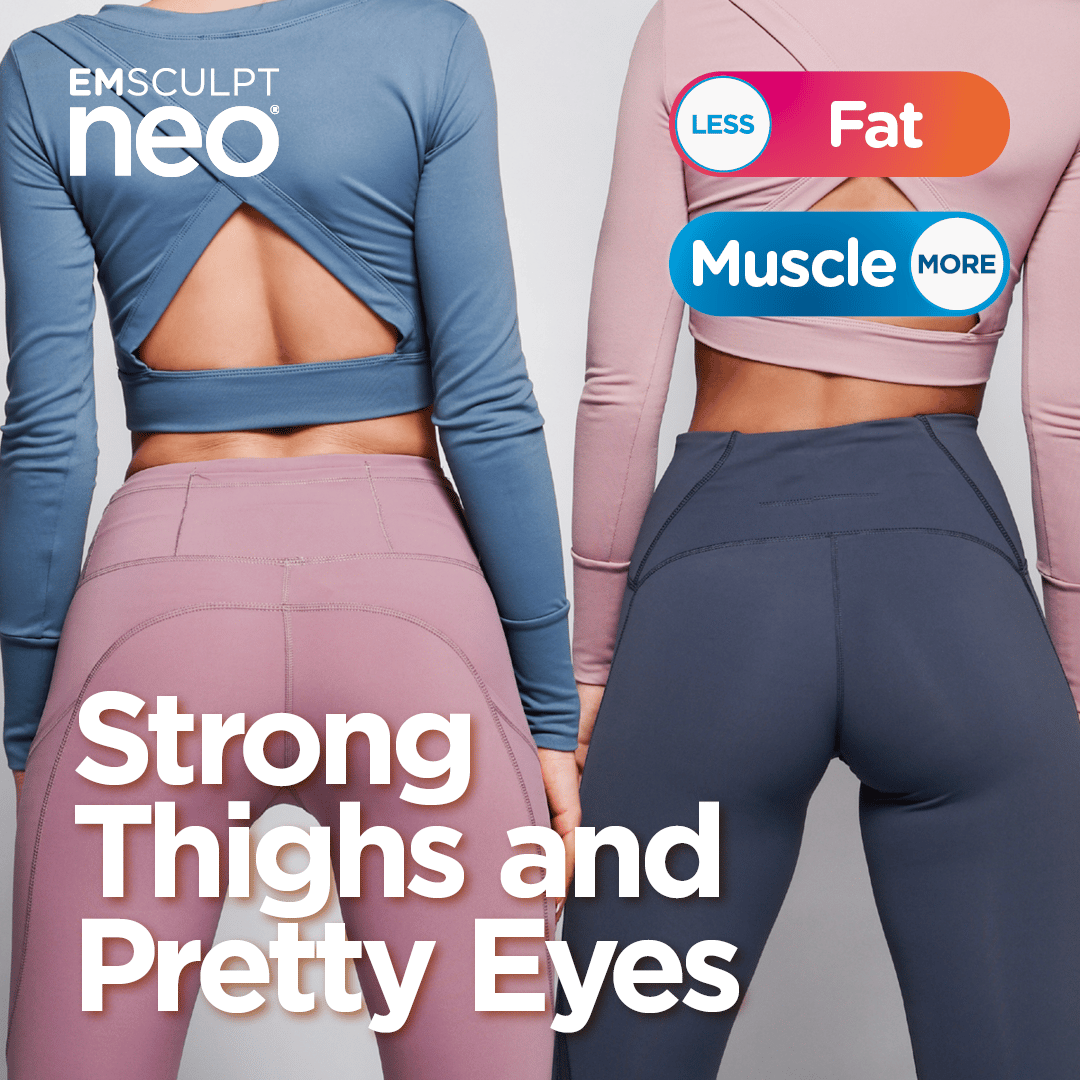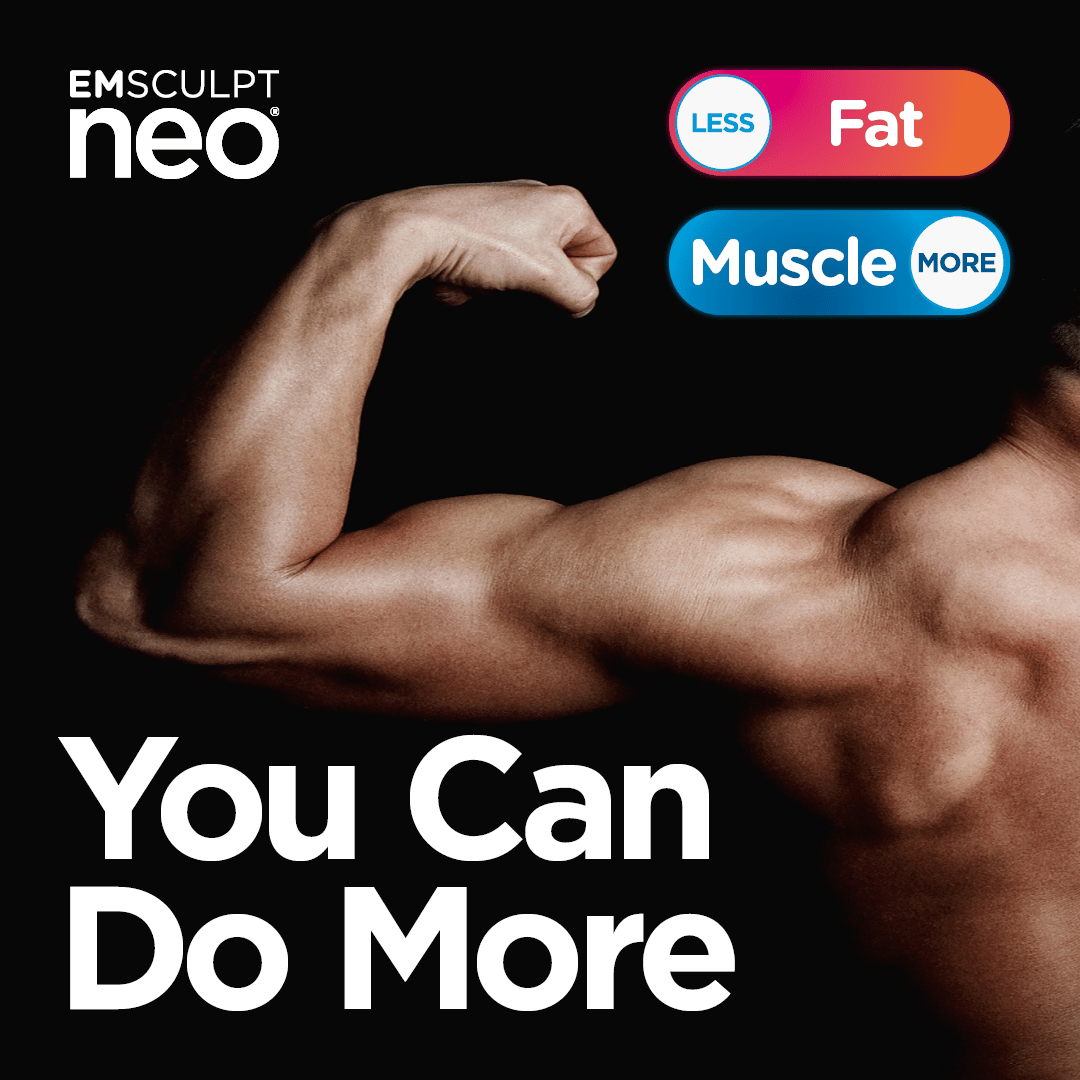 To get started, it's important to see if you qualify. An ideal candidate is someone actively trying to make lifestyle changes with diet and exercise. They just need that extra touch to achieve their ideal summer body.
1. One-on-One Consultation 👩🏽‍⚕️
Before your first treatment, you'll meet with a trained team member at your local iCRYO center for a complimentary consultation. They'll review your goals, establish expectations, outline a treatment schedule, and address pricing to build your customized plan.
2. Treatment Sessions 📅
Based on your consultation, your treatment sessions will be tailored to you. Regardless, each session will be safe, comfortable, and designed with results in mind.
3. Results 🎉
From immediate results after your first treatment —  immediate "slimming" is from sub-zero exposure — to longer lasting results after three to five sessions, you can celebrate your way to greater confidence knowing you're getting more than just body sculpting.
Seven

New

Clinical

Studies
The EmSculpt Neo has consistently been proven to eliminate fat and build muscle. Average muscle acquisition and fat loss are based on results from several EmSculpt Neo clinical studies. Individual results may vary. Results may also vary in a standard clinical setting.*
The #1 Trending Fat Loss & Muscle Toning Service in America
My

EmSculpt

Neo

Experience
Learn why 60% of women and 90% of men are interested in one or both of the EmSculpt Neo's proven benefits.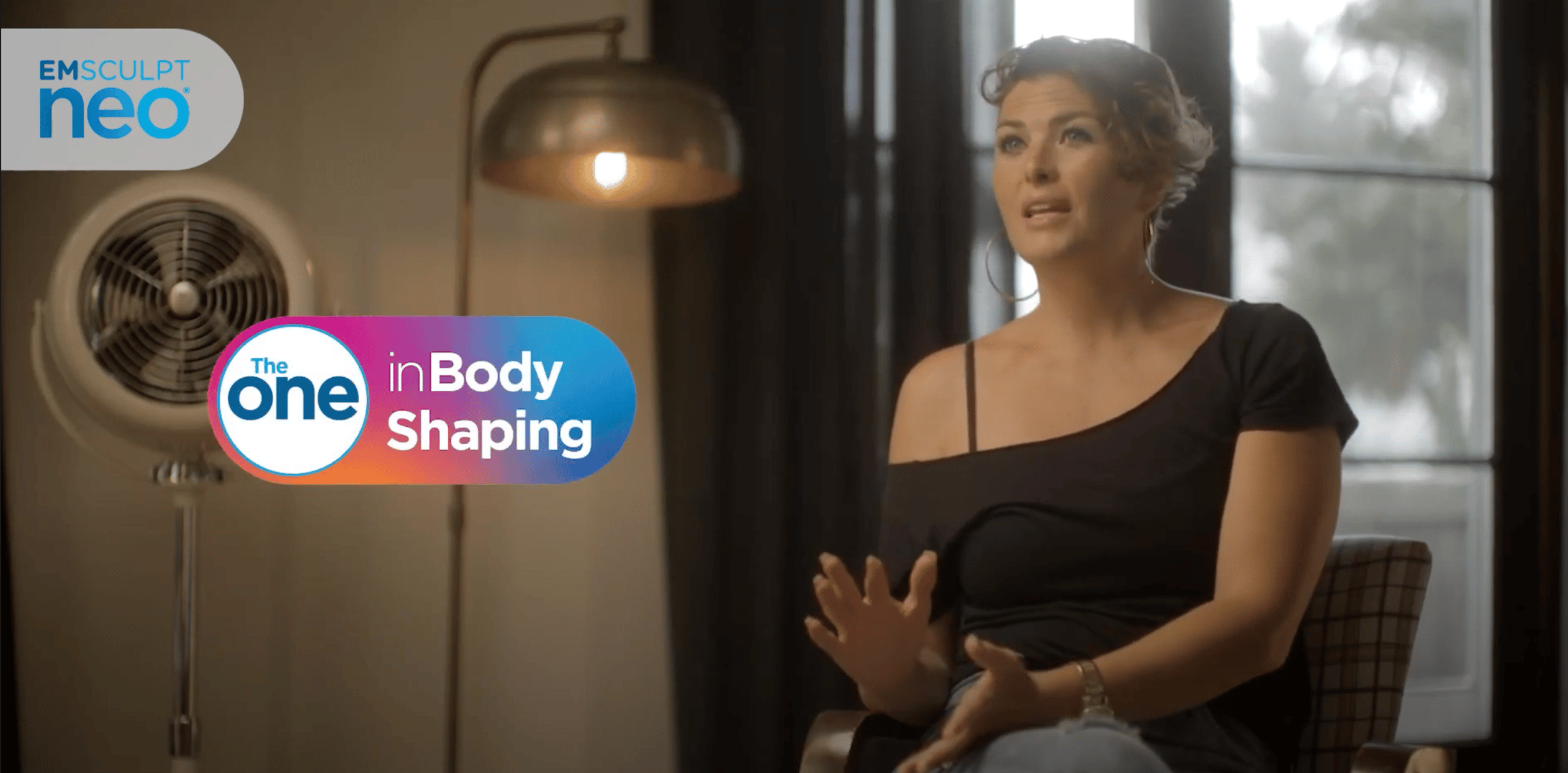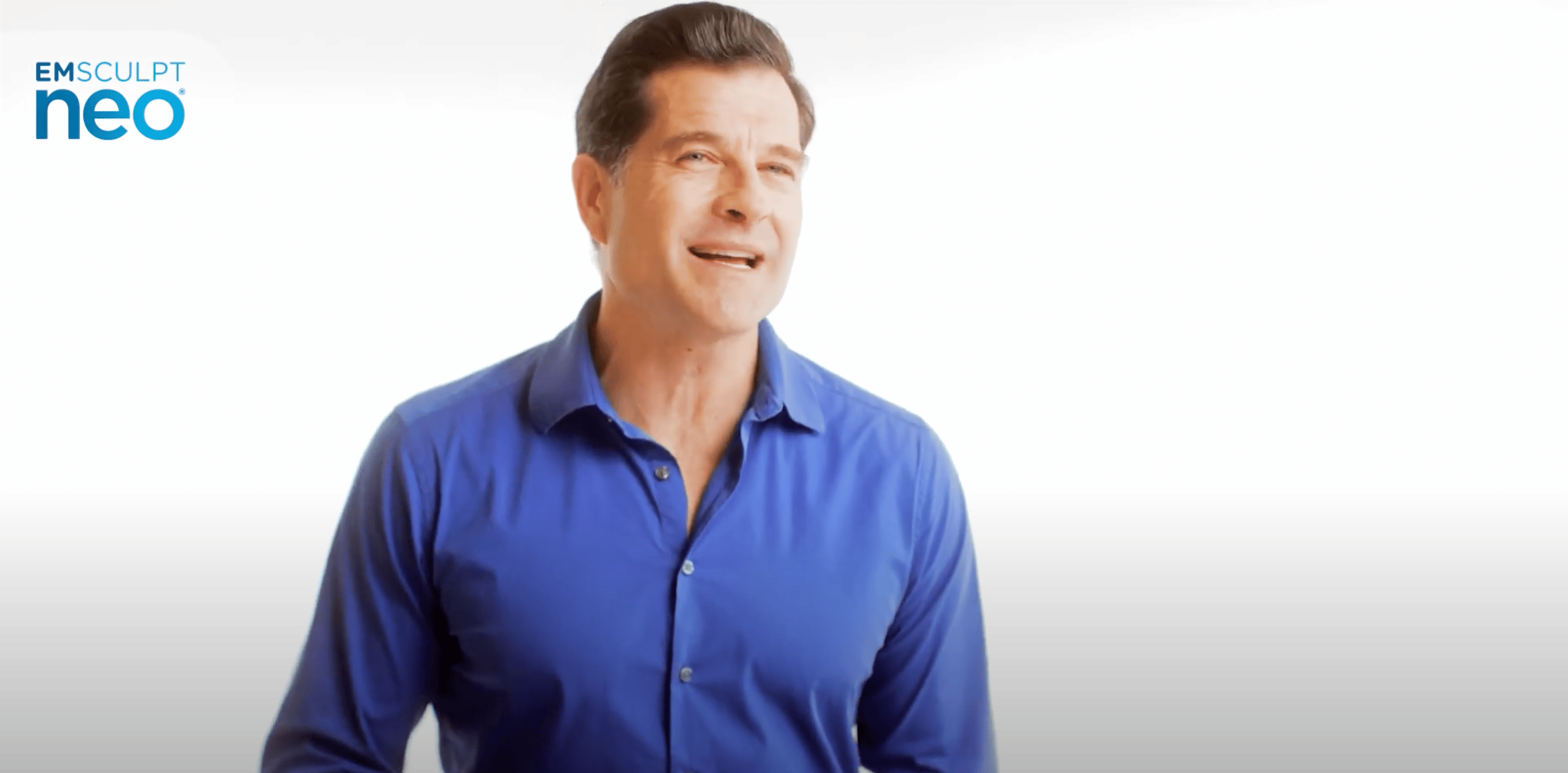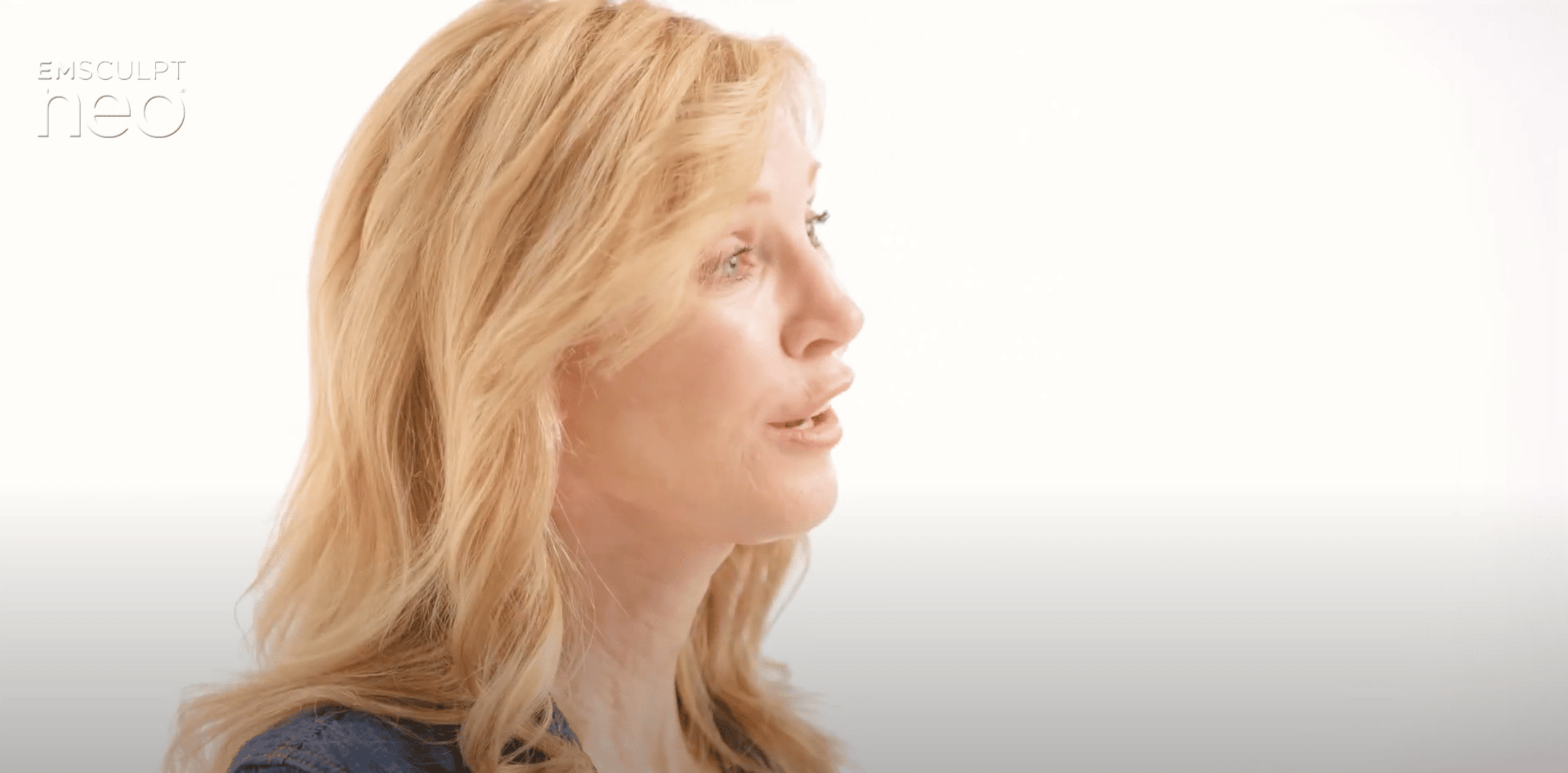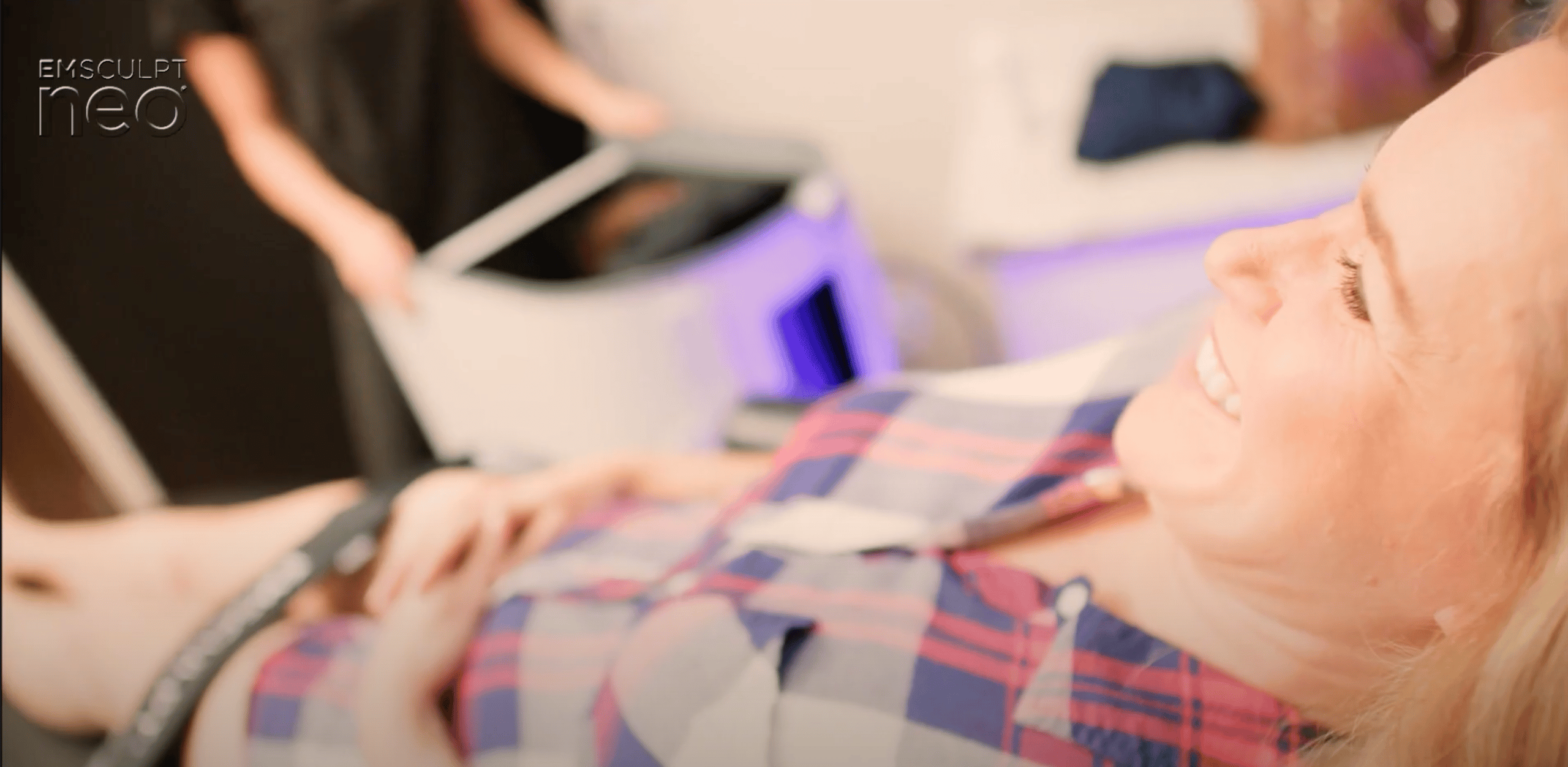 Frequently Asked Questions
EmSculpt Neo is based on an applicator simultaneously emitting  synchronized RF and HIFEM+ energies.
Due to the radiofrequency heating, the muscle temperature quickly rises by several degrees. This prepares muscles for exposure to stress, similar to what a warm up activity does before any workout. In less than 4 minutes, the temperature in subcutaneous fat reaches levels that cause apoptosis, i.e. fat cells are permanently damaged and slowly removed from the body. Clinical studies showed on average a 30% reduction in subcutaneous fat.*
Bypassing the brain limitations, HIFEM+ energy contracts the muscle fibers in the area at intensities that are not achievable during voluntary workout. Extreme stress forces the muscle to adapt resulting in an increase in the number and growth of muscle fibers and cells. Clinical studies showed on average a 25% growth in muscle volume.
If you can benefit from less fat and more muscle, this procedure may be a great fit. Take our virtual consultation and schedule your complimentary in-person analysis. 
EmSculpt Neo can be applied over the abdomen, buttocks, thighs, arms & calves.
YES! EmSculpt Neo and the embedded high-intensity focused electromagnetic field (HIFEM) technology have been clinically tested for safety and efficacy through several clinical studies. * Moreover, 30+ peer-reviewed publications make HIFEM the most intensively researched body contouring technology since its introduction in 2018.
You can feel intense muscle contractions together with a heating sensation in the treated area which is comparable to hot stone massage.
Protocol is usually four 30-minute treatments, scheduled 5-10 days apart. 
Each patient's results may vary, but the best time to see the final results is 3 months after the last treatment.
There is no downtime with this procedure. You can get back to your daily routine right after the treatment.
After the treatment, the fat cells die and are naturally eliminated from the body through metabolic processes.
Treatment does not require any pre-treatment preparations. You can follow your regular lifestyle right after the treatment.
No, the EmSculpt Neo procedure does not help with weight reduction. The therapy helps reduce your fat and build your muscles.
Treatments may feel intense but should never be painful.
EmSculpt Neo does not compare to liposuction as EmSculpt Neo is a completely non-invasive procedure. It does not require surgery, needles, anesthesia, or any downtime.. There is no other device in the aesthetic field that treats both fat and muscle in a single treatment.
Even slimmer patients interested in muscle building can enjoy significant benefits when using the EmSculpt Neo. Clinical studies showed on average a 25% growth in muscle volume.
Your iCRYO Team Member will help create a treatment plan tailored to your specific goals.
EmSculpt Neo builds off the legacy of its EMSCULPT predecessor. EmSculpt Neo for the first time uses a patented concept of simultaneous application of heat through radiofrequency and high intensity magnetic field (HIFEM).
This procedure is simple and easy. There is no pre-preparation required for this procedure. You will lay down while the applicators are applied over the treatment area for 30 minutes. During the treatment you may feel intense yet tolerable heating sensation along with muscle contractions. Once the procedure is completed, you can immediately get back to your daily routine.
Do you have a specific question?
Call an iCRYO Health Expert near you.
We Believe in YOUR Health
iCRYO inspires a new health mindset and routine for communities all around the USA and soon to be the world. Our main goal is to spread the knowledge of our life-changing services to change your life.
Affordable, Convenient, & Professional
Open 7 Days a Week & Nights
Easy Booking & Rescheduling in the iCRYO App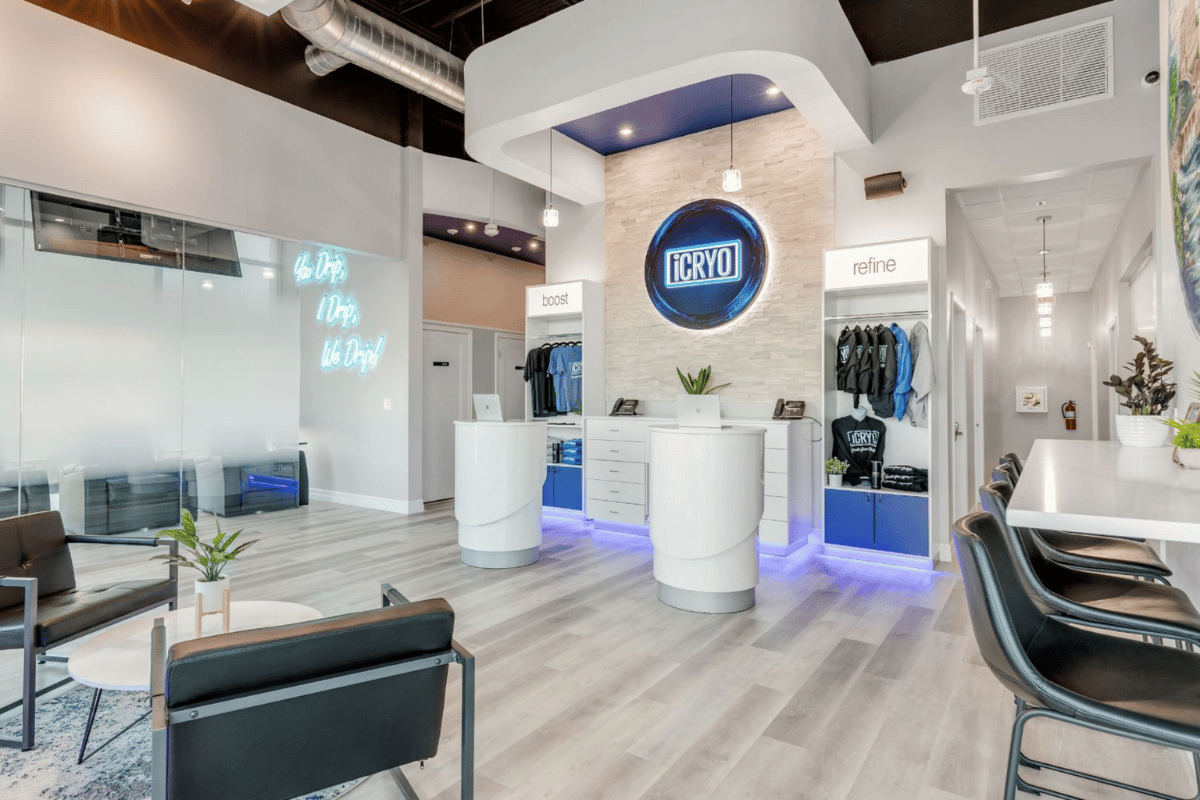 US FDA clearances: Your results may vary. You may feel intense heat during the treatment, but it should never be painful. If you experience pain during the treatment, immediately discontinue the treatment and speak with your treatment provider. Treatment should not be applied over clothing or scar tissue, or if you have electronic or metal implants. As with any heat-based therapy, burns may result. As with any medical procedure, ask your doctor if the EMSCULPT NEO® procedure is right for you. EMSCULPT NEO® is indicated for non-invasive lipolysis (breakdown of fat) of the abdomen and thighs and reduction in circumference of the abdomen and thighs with Skin Type I to Skin Type VI; and for non-invasive lipolysis (breakdown of fat) of the upper arms limited to skin types II and III and BMI 30 or under. EMSCULPT NEO® is also indicated for improvement of abdominal tone, strengthening of the abdominal muscles, development of firmer abdomen; strengthening, toning, and firming of buttocks, thighs, and calves; and improvement of muscle tone and firmness, for strengthening muscles in arms. ©2022 BTL Industries, Inc. and affiliated companies. All rights reserved. BTL®, HIFEM®, EM®, EMSCULPT NEO®, and EMSCULPT® are registered trademarks in the United States of America, the European Union, or other countries. The products, the methods of manufacture or the use may be protected by one or more U.S. or foreign patents or pending applications, see www.btlnet.com/patents. Trademarks EMBODY, EMFACE, EMFEMME 360, EMSCULPT, EMSCULPT NEO, EMSELLA, and EMTONE are associated with the EM® famiof products and services. * Data on file