Rated 4.8 of 5 | 10,000+ Reviews
iCRYO gives you the potential to achieve your beauty goals regardless of what they are. Take the leap to look and feel like the best version of yourself with a cryo facial.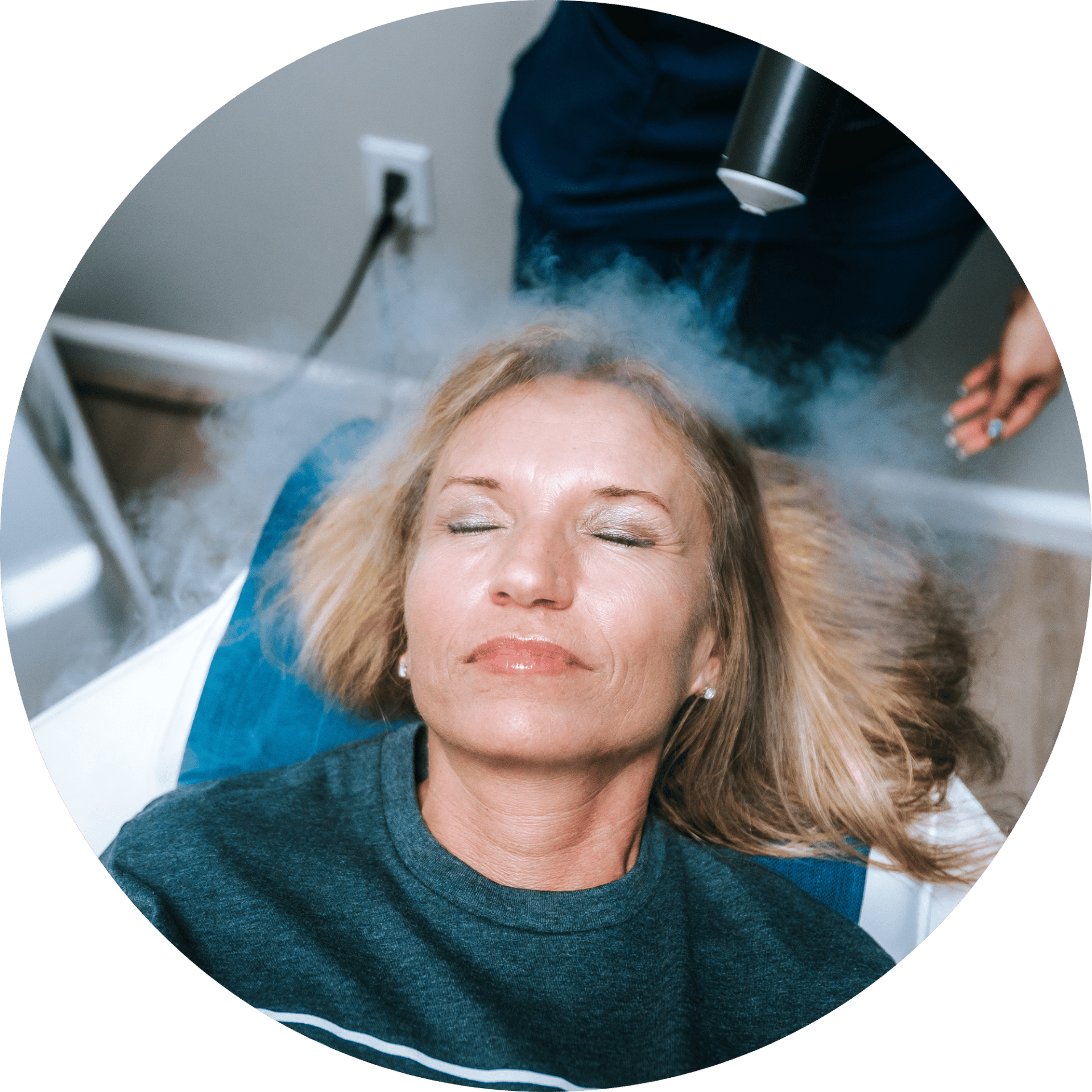 Heal & Refine Your Skin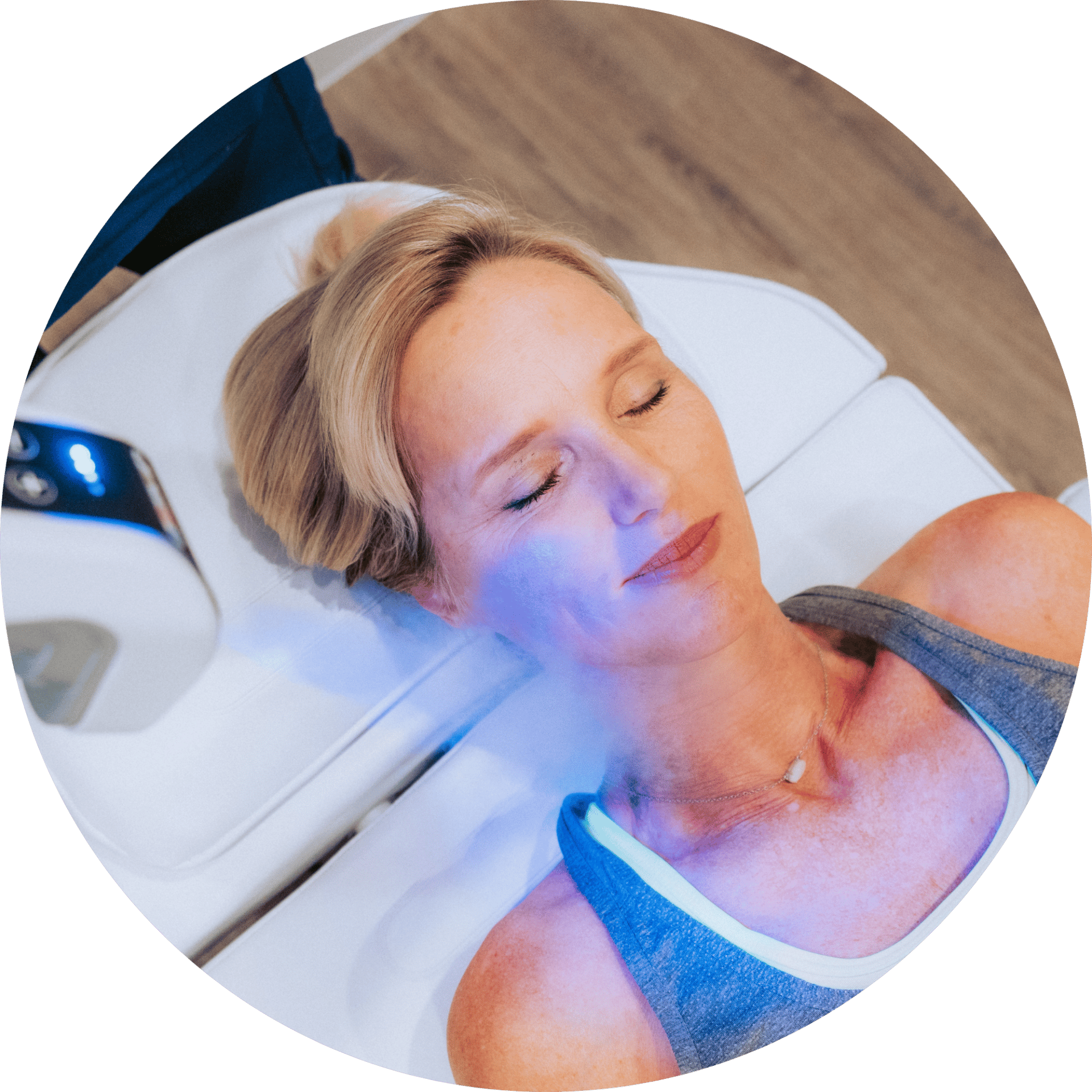 Enjoy a Natural Glow
Takes Just 12 Minutes
2x - 4x per week is recommended
Cryo facials will expose your face to cold temperatures that will help stimulate blood flow through your skin, providing a fantastic wellness sensation. Take a glance at what some of the benefits this innovative service provides:
Anti-Aging & Skin Rejuvenation
Improved Collagen Production
Reduced Acne & Skin Blemishes
Enhanced Skin Exfoliation
Anti-Inflammatory Properties
Service

Time:

10

-

12

minutes
Revel in this refreshing and rejuvenating sensation. We've made this satisfying service easy to fit in your schedule.
Frequency:

1x

-

7x

per

week
The limit is endless when it comes to feeling revitalized and treating your face to the skincare routine it deserves.
Check out some of the top case studies taken around the world. Learn more about the life-changing benefits.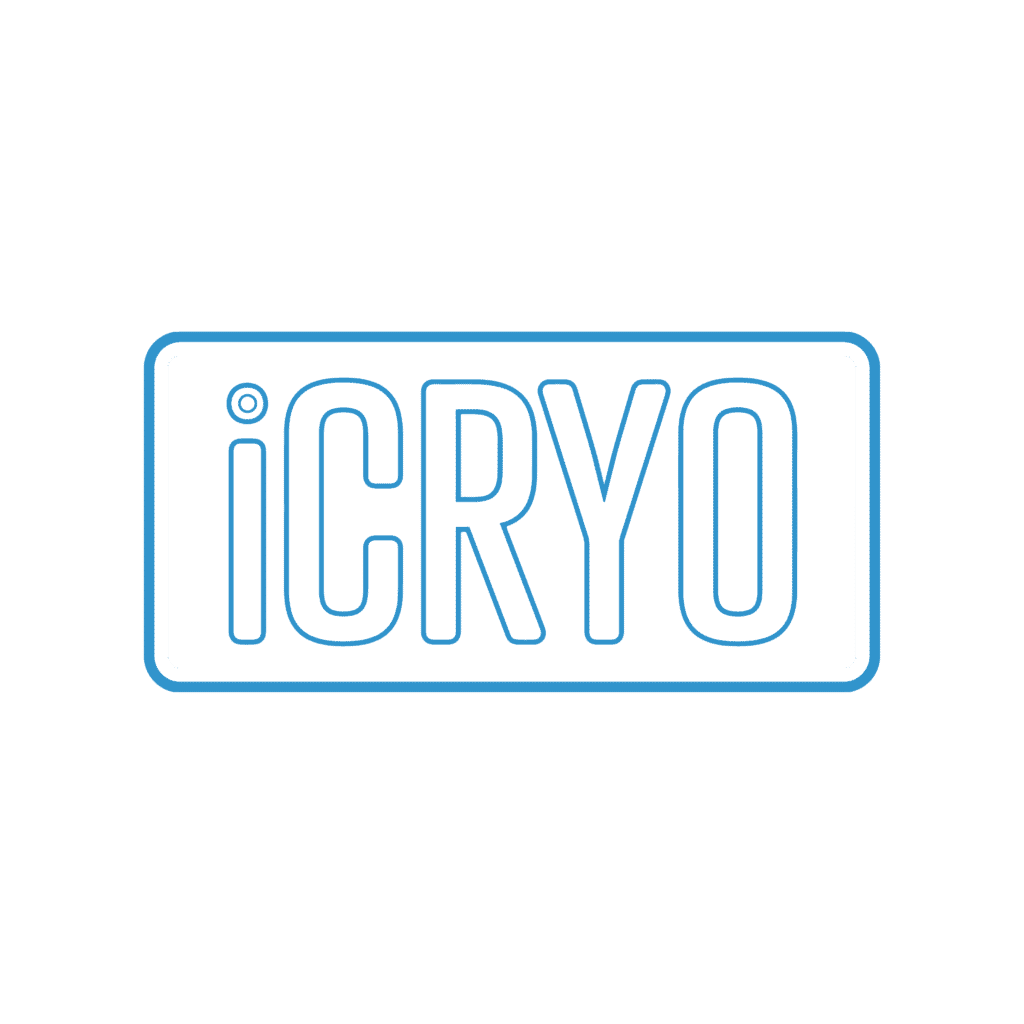 The

new

cryotherapy

facial

everyone's

talking

about.

Rejuvenate

your

skin.

Reduce

inflammation.

Improve

your

collagen

production.

Enjoy

a

natural

glow.
Keep your skin healthy
Our facials help to reduce acne and skin blemishes, stimulate collagen production, and strengthen your skin.
Enjoy a natural glow
Clients typically see brighter skin after a facial session, and many times age spots are noticeably reduced.
Feel like a new you
During the facial, increased blood flow brings more nutrients to your skin. Your skin is left feeling refreshed, defined, and tight.
Frequently Asked Questions
A cryo facial has the same effect as cryotherapy, but the cold is applied evenly to the face by a professional. The cold is applied directly to your forehead, cheeks, nose, and chin.
Have you ever rubbed ice on your face? You might remember the cooling sensation. This feels similar, except that it is done with a more intense cold technique and applied more evenly to your face. Our highly-trained experts will ensure you have a comfortable experience.
A session usually takes around 12 minutes, when the controlled low temperature is working wonders on the texture and appearance of your skin.
There aren't any limits on how often you can get a cryo facial! Come in as often as you like. Since the aesthetic results last up to 48 hours, it is recommended to get one a few times a week for consistent results.
Cryo facials can reduce the size of your skin pores. This makes your skin less likely to trap oil, dirt, or dead skin, which can cause acne to form. Some research suggests that the cold itself will reduce acne by reducing the production of sebum.
After a cryo facial, you'll notice a much more youthful appearance, with brighter skin and often noticeably reduced age spots. The aesthetic results typically last between 24 and 48 hours.
Do you have a specific question? Call an iCRYO Health Expert near you.
Rated 4.8 of 5 | 10,000+ Reviews
Get started on your health journey
Why wait? We've made the process easy, so you can start bettering your health today.