Full body detox, blood circulation, meditation, mood, pain relief, and more.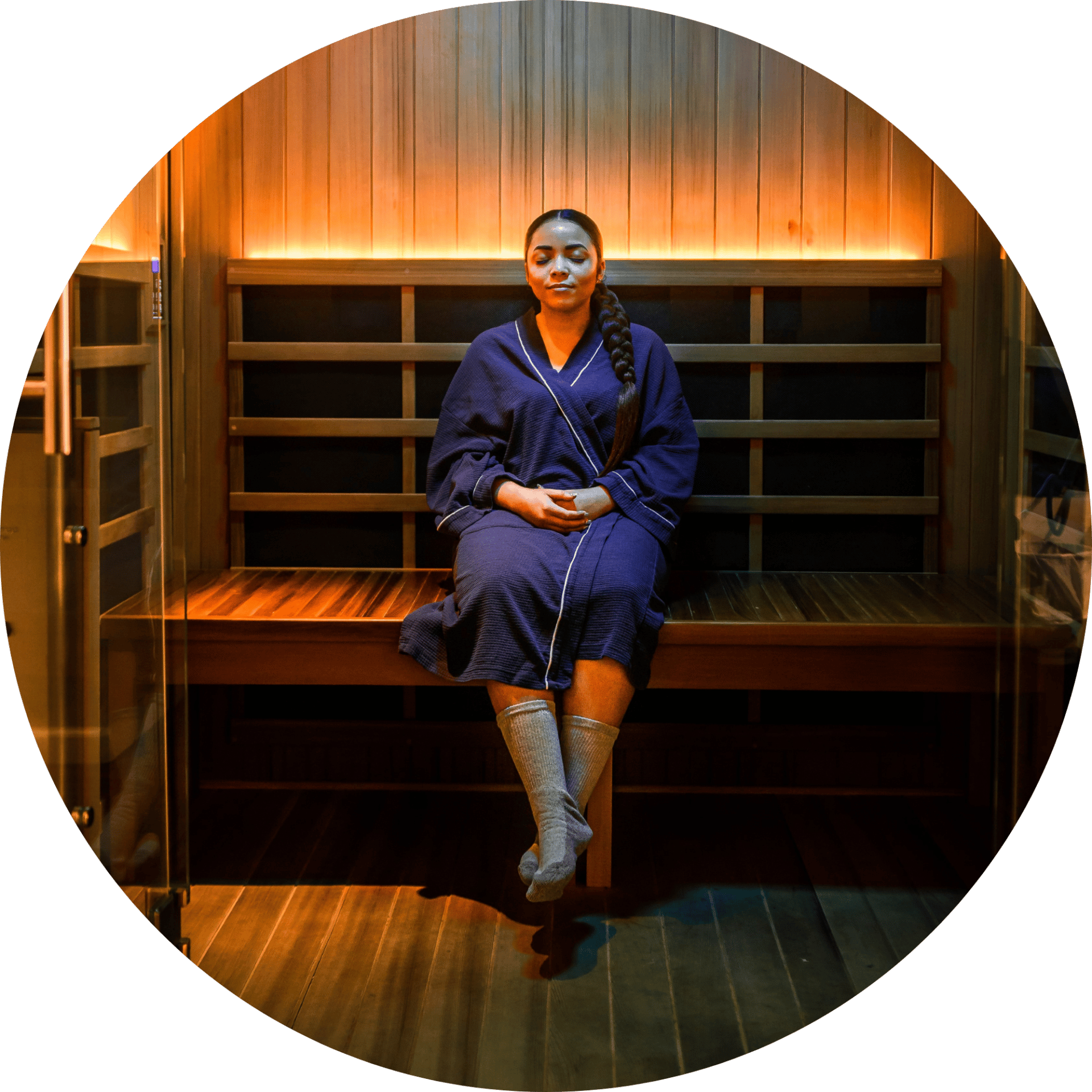 Full Body Detoxification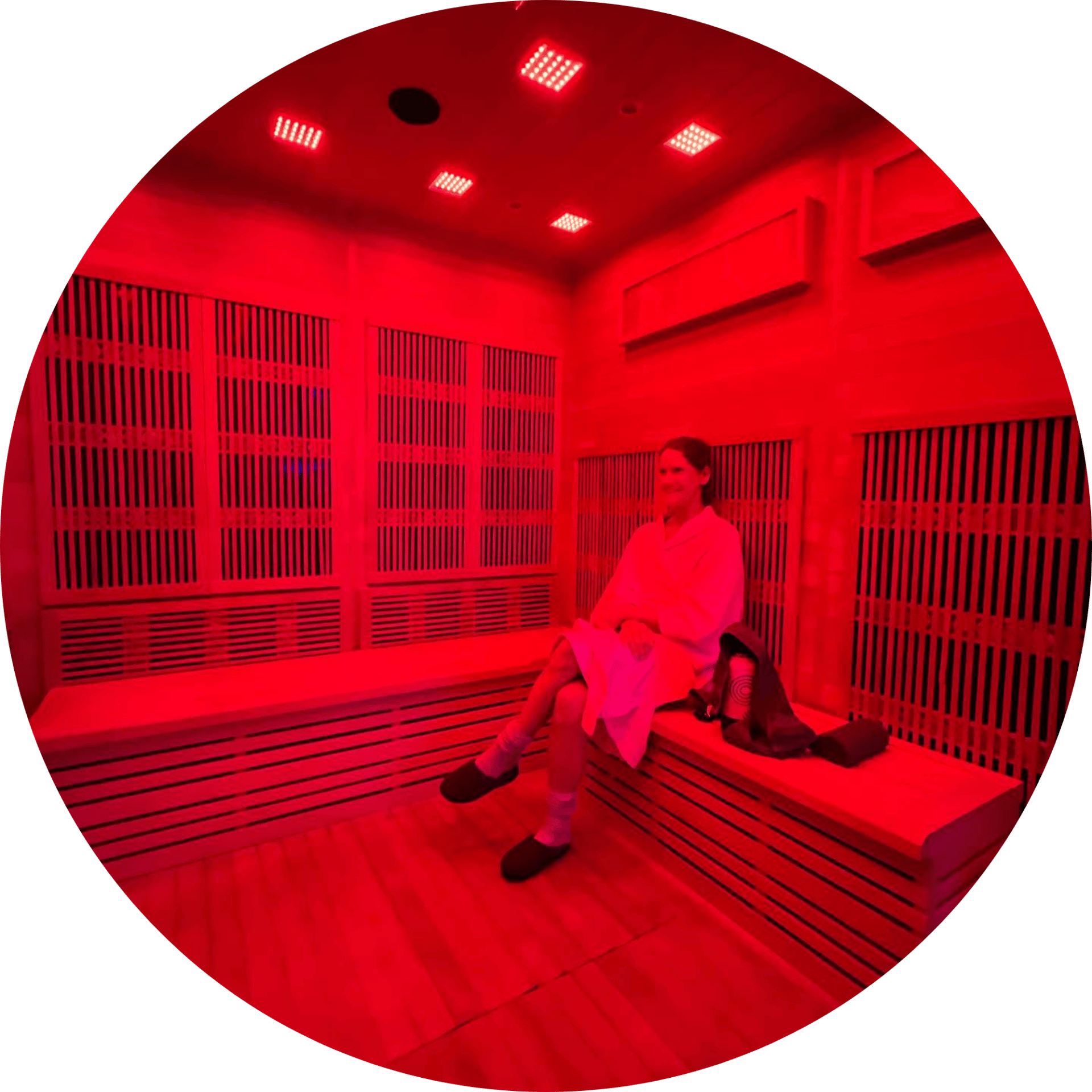 Improve Blood Circulation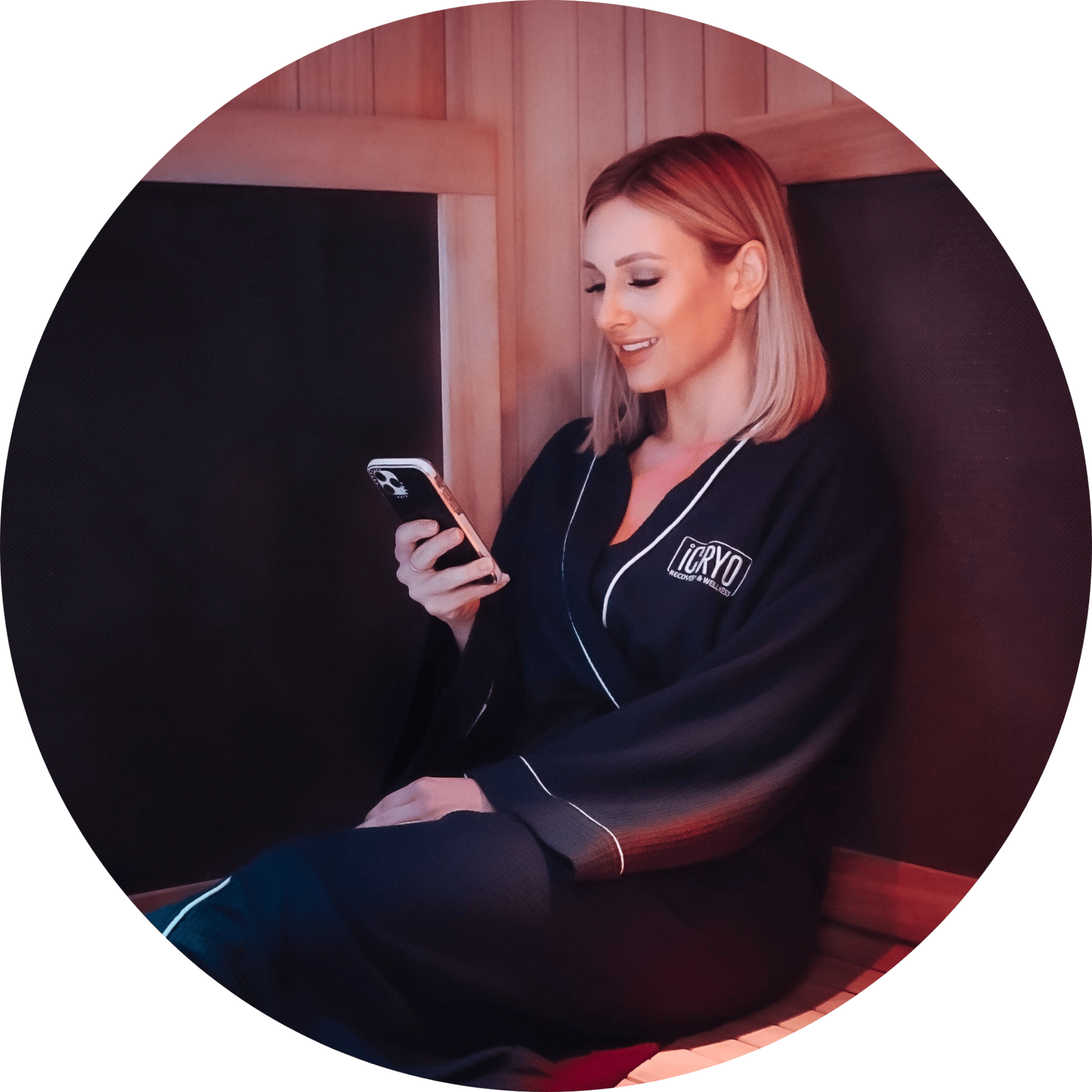 Natural Pain Relief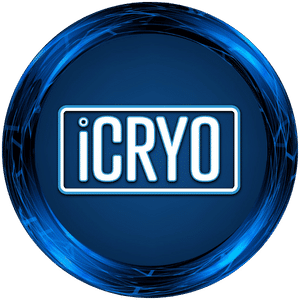 Believe in your Health
2x - 4x per week is recommended
Benefits

of

Infrared

Light
People have used saunas for various health benefits for thousands of years. Today, Infrared light is used in saunas to provide an easier and more effective solution by heating the body directly. It can help with: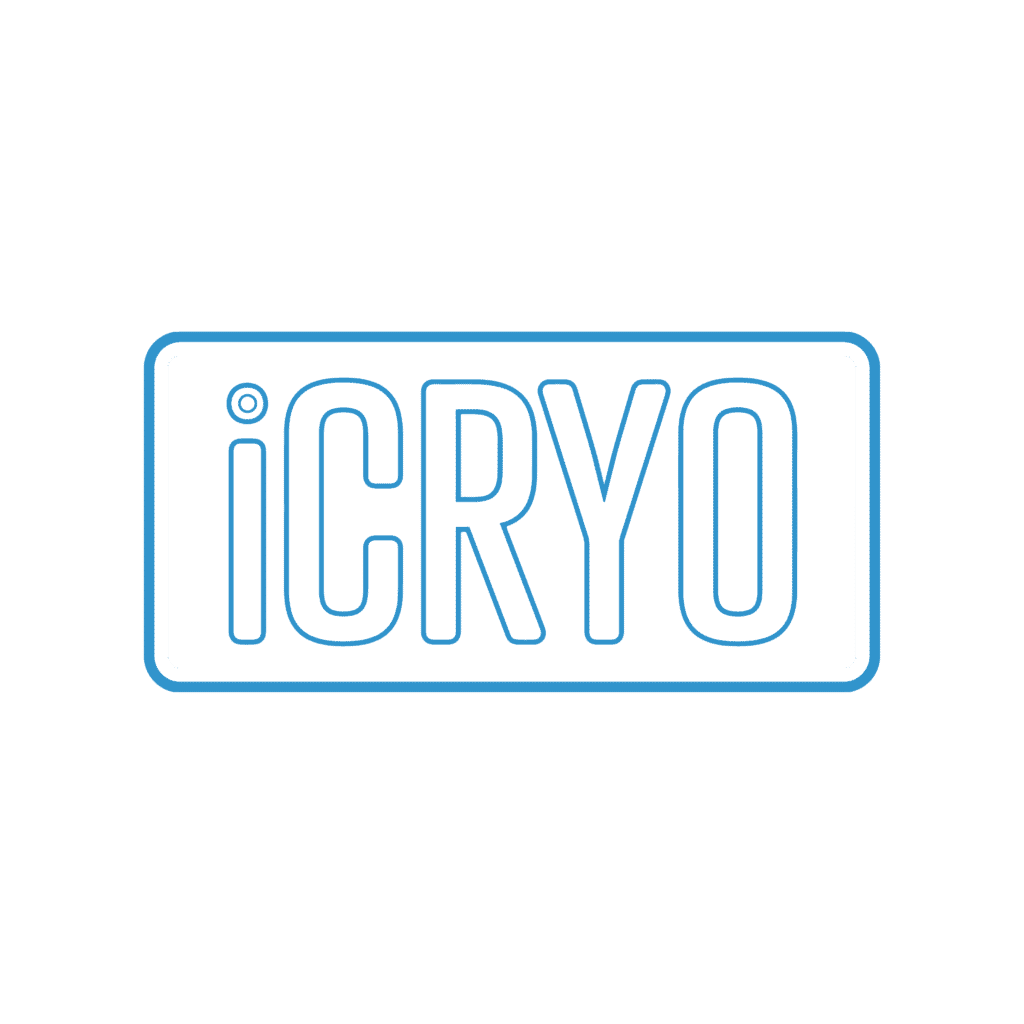 Natural

method

to

help

relieve

muscle

pain,

injury,

arthritis,

and

more.

Experience

a

more

intense

sweat

while

at

a

lower

temperature.
Detox Your Whole Body
Infrared saunas are believed to be more effective in removing toxins through the skin than traditional saunas.
Warm Up Your Core
During a sauna weight loss session, core temperatures increase. The body has to work hard to cool itself, causing a healthy sweat.
Meditate & Relax
Infrared therapy soothes your mind by enveloping your body in relaxing warmth, allowing you to relax your body & mind.
Frequently Asked Questions
Bringing the future of health to family-driven communities.
What is Infrared Therapy?
Infrared therapy refers to the use of infrared light to treat pain and inflammation. During infrared therapy, the light is delivered at the specific location of the pain. This promotes cell repair on the area affected, so not only the pain goes away, but the cause too.
What is an Infrared Sauna?
Instead of heating the air around you like a regular sauna, an infrared sauna uses infrared lamps that heat your body directly. Infrared light enters through human tissue under a temperature between 120°F and 140°F. Regular saunas usually operate between 150°F and 180°F. Your body will experience a more intense sweat but at a lower temperature.
Infrared is a low-energy form of electromagnetic radiation, allowing it to penetrate through the skin's deep layers without damaging it. This makes it safe, non-invasive, non-radioactive, and painless. Infrared therapy is an innovative method with proven efficacy. The near-infrared technology in our saunas is similar to the infrared used in cosmetic and healing devices.
What Temperature Should I Use?
If this is your first time in an infrared sauna, the best temperature is 100°F. Once you are comfortable you can start to increase the temperature. We will gradually increase it up to 150°F, which is on the higher end of a sauna. Let the iCRYO team member know if this is your first time trying this therapy.
How Long Can You Stay In?
This mostly depends on how much you can tolerate. For beginners we start with 10-15 minutes. The suggested time for this procedure is 20 to 30 minutes. Our saunas include a timer, so you do not have to worry about overexposure. Staying inside the infrared sauna more than the time recommended may result in dehydration.
Do I Need to Bring Anything?
We recommend you wear regular gym clothes inside the sauna and bring an alternate set of clothes to change into after. Make sure to hydrate before and after using the sauna to avoid becoming dehydrated. For the best hydration solutions, check out our iV Infusions!
Do you have a specific question? Call an iCRYO Health Expert near you.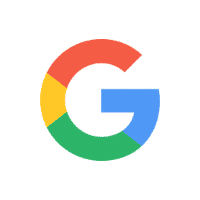 Tried the cryotherapy and PBM and felt the benefits immediately. Love the staff, they are so knowledgeable and welcoming. Happy to become a founding number and looking forward to trying the other services.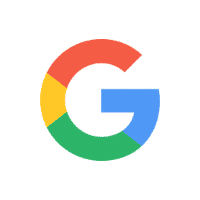 Highly recommend trying the cryo therapy and red light combo!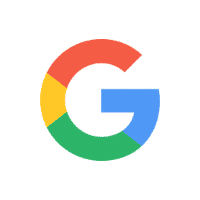 Call me bias but the Customer Service is better than Chick-fil-A!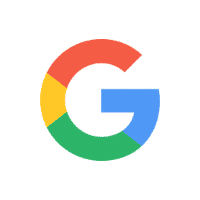 Really clean, new beautiful facility. The staff is very friendly and helpful. They don't just have cryo either! They have an infrared sauna, compression therapy, IV therapy, body sculpting, red light PBM therapy, cryo facials and more. The PBM is very popular. If you want to use it make sure to schedule it ahead of time. They have an app. Would recommend! It's great for recovery.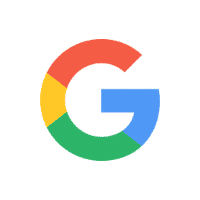 It was a great easy going experience. I was given easy directions and it was a no brained process.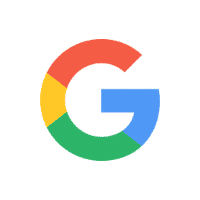 Very friendly staff, took real good care of my skin, and through every instruction with no problem.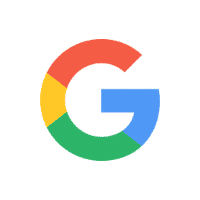 Love this place. And love the staff! Everybody is so welcoming and friendly. I always leave my sessions feeling stress free and ready to start my day.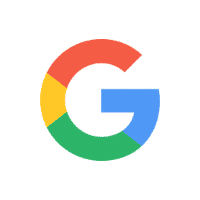 Clean. Very friendly staff Simple & easy to navigate. Enjoyed my redlight therapy session. Wow to 1st time cryotherapy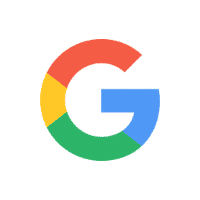 I got to try iCRYO Preston Hollow today , and ended up trying the Cryo facial, Zero body float bed, PBM: Red Light Therapy, Whole Body Cryotherapy and Compression Therapy. I loved everything about every service, my favorite being the Cryo facial. The staff made it such a comforting experience especially Tessa and Tevin. I will definitely be returning many more times. woah bro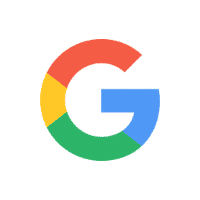 Love this place! I love the staff, all the services, and the environment. Very relaxing as well, highly recommend this place to everyone that's interested!
With 10,000+ reviews across all our locations, guests just like you have changed their life. If you don't start now, when will you?
Read

more

about

Infrared

Therapy
Learn more about infrared therapy, benefits, and case studies.
The beginning of your new life
We know you're busy, so we strive on working with your schedule and making ourselves available to you.
Choose quick book or find your location.
Come as you are and arrive a few minutes early.
Fill out new guest intake and experience an iCRYO tour.
Reap the benefits of our life-changing services.