Mobile

&

Concierge

iV

Drip

Therapy
Let the good times flow, wherever you are! Our mobile and concierge IV infusion service brings the benefits of hydration, immunity, athletic performance, hangover relief, memory enhancement, and more straight to your doorstep.
1x - 2x per week is recommended
Benefits

of

Mobile

iV

Drip

Therapy
Experience the extraordinary benefits of iV infusion therapy in the comfort of your own home. Originally used in hospitals, this innovative therapy has evolved to offer tailored solutions to suit your individual needs. Benefits of mobile iV Drip Therapy include:
Straight to your doorstep
Improved Cognitive Function
Electrolytes, Minerals, & Vitamins
Great for Parties & Events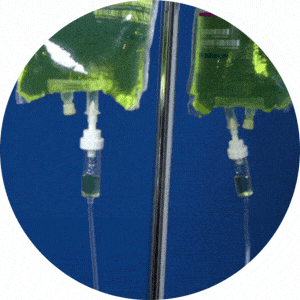 Service

Time:

60-90

minutes
Feel like a brand new you in no time. We've made this life-changing service easily available and convenient.
Frequency:

1x

-

2x

per

week
Consistency is key to a lifestyle change. Find an iCRYO location near you for a tailored treatment plan that fits your needs.
Check out some of the top iV Infusions case studies taken around the world. Learn more about the life-changing benefits.
immunity
b complex + vitamin c + zinc
Immune support is excellent for anyone who wants to prevent illnesses such as the cold and flu. It also helps with recovery time if you become ill with a cold or flu.
myers pro
b12 + b complex + calcium gluconate + magnesium chloride + L-taurine + vitamin c + zinc sulfate
Great for the overall health and wellbeing of the guest. This cocktail helps with headaches, muscle cramps, allergies, depression, cold and flu, boosts energy levels, and much more! 
#illneverdrinkagain
b complex + L-taurine + magnesium chloride + tralement + zofran
Created as the quintessential hangover formula that will rejuvenate anyone's "last night" experience.
beautify
biotin + glutathione + vitamin c
Designed to focus on promoting the health of your skin, hair, and nails. This is especially helpful for patients who want the ultimate improvement in how they look and feel.
supa gluta
high-dose glutathione
Potent antioxidant with the ability to boost immunity and energy along with aiding in the decrease of symptoms in many cardiac and nervous system disorders.
hi-C
saline + high-dose vitamin c
Vitamin c is essential for the growth, development, and repair of body tissues. It's involved in essential body functions such as formation of collagen, absorption of iron, the immune system, wound healing, and the health of cartilage, bones, and teeth.
quickslim pro - ps
b12 + b complex + bi-amino + biotin + glutathione + glycine + L-carnitine + lysine + taurine
Designed to aid with weight loss and improve exercise performance. L-carnitine is a naturally occurring amino acid that helps the body turn fat into energy, improves exercise tolerance, and enhances metabolism.
alleviate
b12 + b complex + calcium gluconate + magnesium chloride
Formulated for those that want to avoid, reduce, or wipe out menstrual cramps, gastric discomfort, and help with GI health.
brain power
alpha-lipoic + b12 + L-taurine
Created to enhance daily cognition to help enhance everything from day-to-day tasks to higher level cognitive functions.
energize
b complex + glycine + L taurine + lysine + tri-amino
The energize infusion gives you the boost of energy that you need to live life at the fullest, help burn fat, and stay healthy. 
pregame
b12 + b complex + calcium gluconate + glutathione + magnesium + chloride + taurine + tri-amino + vitamin c + zinc sulfate
Can help support or boost ability to enhance athletic performance and recovery. 
zen
b12 + b complex + glycine + magnesium + zinc + taurine + vitamin c
Can help support the body's ability to decrease anxiety and increase the ability to relax. 
athletic recovery
b complex + glycine + lysine + tralement + tri-amino + vitamin c
Created for athletes to replenish everything their body needs post game, recovery will do it! 
re-hydrate
b complex + magnesium + tralement + vitamin c
Designed to maximize your hydration while giving your body the minerals and vitamins to boost your energy. 
myers
b12 + b complex + calcium + magnesium + vitamin c
The Gold Standard for anything that bothers you! The original blend created by Dr. Myers stands the test of time. 
quickslim
b12 + b complex + bi-amino + biotin + glycine + lysine + taurine
Formulated to support and enhance your body's metabolism. 
alpha-lipoic
Antioxidant used for metabolism function & weight loss.
b12
Helps make red blood cells & can boost your mood.
biotin
Boosts skin, hair, eye, liver, & nervous system health
booster bag
Enhance your iV with an additional bag of hydration.
glutathione
Immune health, tissue building, repair, & more.
magnesium
Relaxes smooth muscle, blood vessels, & helps blood pressure.
taurine
Supports nerve growth & can lower blood pressure.
toradol
Short-term use for reducing moderate to severe pain.
bi-amino
Helps your liver, fights fatigue, and reduces muscle breakdown.
vitamin C
Essential for tissue repair & the growth of collagen.
zinc
Reduces inflammation & risk of age-related disease.
zofran
Helps prevent feelings of nausea and vomiting.
The

best

way

to

stay

hydrated

and

fulfill

your

body

with

electrolytes,

minerals,

and

vitamins.

Conveniently

available

in

the

comfort

of

your

own

home,

party

or

event.
Hydration is Essential
Whether you're a professional athlete, fitness enthusiast, or just someone lacking fluids, staying hydrated is essential for maintaining optimal physical and mental performance.
Support Your Immune System
Keeping your immune system healthy is more important than ever. With our patented formulas, you'll be able to protect your body from dangerous pathogens and stay on top of your game.
We'll Bring the iV to You
With iCRYO's Mobile & Concierge iV infusions, you'll get to relax in your own setting while we bring the iV to you. Great for parties or sporting events!
Frequently Asked Questions
Mobile

iV

Drip

Therapy

FAQ
All the benefits of iCRYO's iV infusions, while in the comfort of your own home or party. Stay where you're at and iCRYO will bring the infusions to you. 
An iCRYO nurse will have you sit in a chair and administer the iV. You will choose which infusion you would like from a menu based on which benefits you are looking to get, or you can pick and choose with our Build-a-Bag option.
Yes, we have twelve boosters that you can choose from including: Amino Blend, B12, Biotin, Glutathione, Vitamin C, Zinc, and more! If you know the exact mixture you want, we recommend you try our Build-a-Bag option.
iCRYO employs the best registered nurses, just like the ones that work in hospitals and doctor's offices. They have received all of the education, training, and experience needed to perform these services. On top of that, iCRYO ensures comprehensive training for all center employees to make sure our guests are always in a safe environment.
It depends on how many bags you decide to do. A single bag takes around 30 minutes. You should start to feel the benefits after just 30 to 60 minutes.
Mobile & Concierge iV Infusions are available in the comfort of your own home or business. Find an iCRYO location near you for further details. 
Mobile iV infusions require a clean environment with a safe place to sit and administer the iV.
Mobile & concierge IV infusion therapy can benefit a variety of guests, including those with dehydration, vitamin deficiencies, hangovers, fatigue, illness, and even athletes or individuals looking for a quick energy boost. The convenience of having the therapy brought to your location can be particularly helpful for those with busy schedules or limited mobility.
Do you have a specific question?
Call an iCRYO Health Expert near you.
Book

a

Mobile

iV

Infusion
Reserve Mobile iV Infusions for your next party or event and leave your guests feeling refreshed and rejuvenated.